Learn about our story, mission, and values.
Birth Center Equity was created to make birth center care an option in every community, by growing and sustaining birth centers led by Black, Indigenous, and people of color (BIPOC). 
We envision a world where every community has access to a birth center.
Birth Center Equity works with and for BIPOC community birth center leaders to collectively access full spectrum capital at scale, to nurture beliefs, practices, and models of abundance among community birth centers, and to build beloved communities with caregiving, regeneration, and mutuality at the heart of our health system and our economy.
Birth Center Equity was born in April, 2020, during the early weeks of the COVID-19 pandemic. At that time, Leseliey Welch (Birth Detroit) and Nashira Baril (Neighborhood Birth Center) began receiving message after message from people asking them, "Is your birth center open?" Their heartbreaking answer to each caller was, "No, not yet."
These callers, often people far along in their pregnancy, were seeking a safe place to give birth, somewhere that was not a hospital overwhelmed with COVID-19. What they sought was the safety of a community birth center, a homelike facility where prenatal, labor, birth, and postpartum care is provided in the midwifery and wellness model, and birthing people are supported to make informed decisions about how and where they birth.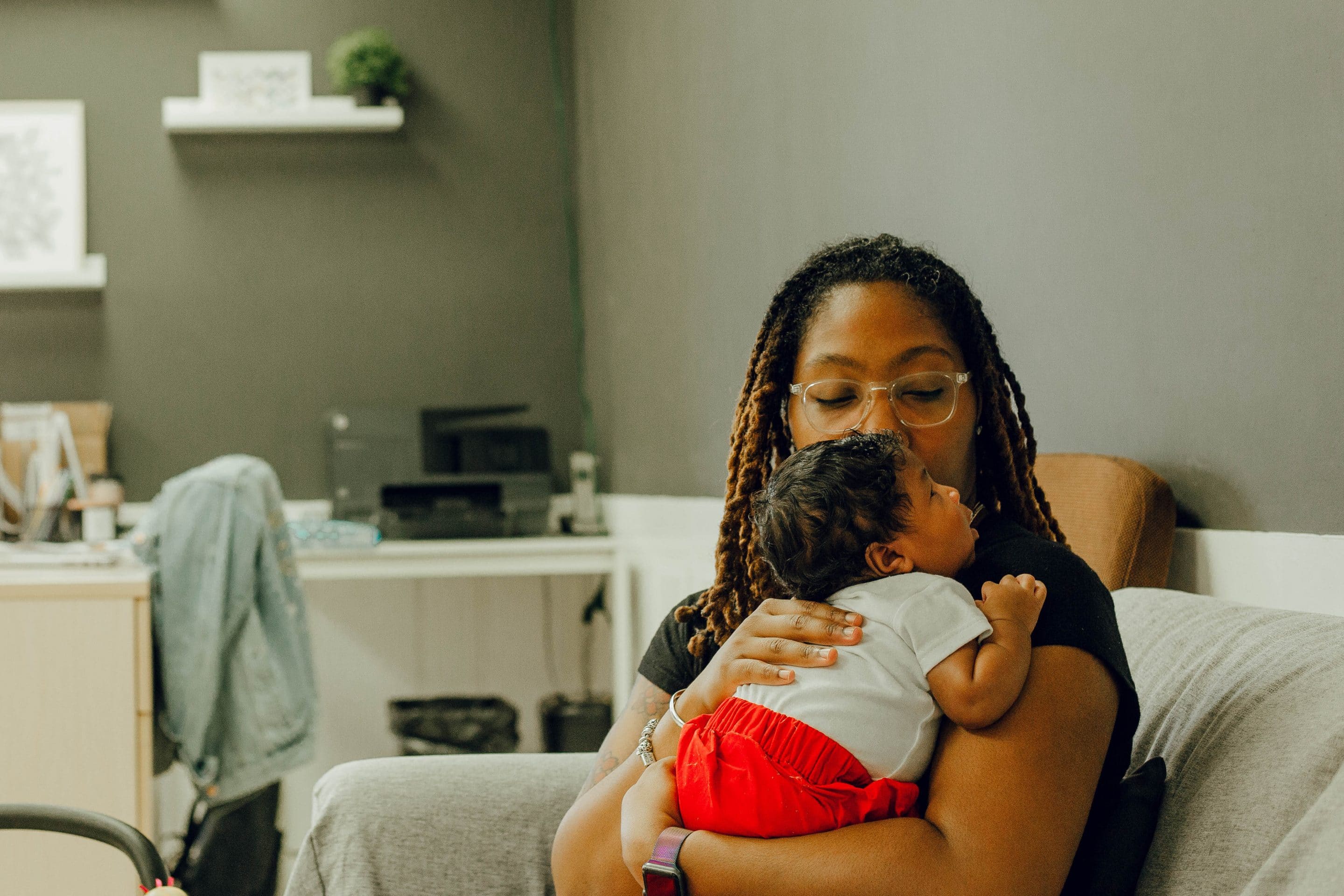 The urgency and opportunity of the pandemic led Leseliey and Nashira to join with trusted partners Julie Quiroz (New Moon Collaborations) and Taj James and Ruben Hernandez (Full Spectrum Capital Partners) to create Birth Center Equity as a channel for resources to increase access to community birth center care during COVID-19 and to create a vibrant lasting community birth center infrastructure across the country.
In our first 8 months BCE:
Distributed $100,000 directly to 15 BIPOC-led community birth centers through our COVID Rapid Response Fund. These funds had immediate impact, supporting at-home perinatal care kits, virtual perinatal education, conversion of exam rooms to birth suites, and a portable fetal monitor that allowed a midwife to attend a birth in a homeless shelter.
Distributed $250,000 to 25 BIPOC-led community birth centers to support general operations, infrastructure development, and Giving Tuesday match campaigns.  
Gathered together a vibrant network of BIPOC-led community birth center leaders who are strengthening their collective leadership and self-determination to access resources at scale to care for families in their communities.
Moving into the future, BCE is poised to generate an abundant nationwide community birth center infrastructure and to bring forth the wisdom, vision, relationships, and strength that community birth centers offer the world.
Understanding Birth Center Equity
Racial inequity is a major barrier to community birth center access. In the past decade, the number of birth centers in the country grew, yet, many communities of color remain woefully behind the rest of the nation in access to birth centers.
At a time when disparities in maternal and infant mortality persist in communities of color, and an increasing number of perinatal clinics and labor and delivery hospitals close, access to community-based midwifery care is more important than ever. BIPOC-led community birth centers are answering this call, organizing to meet community needs for safe, high quality, culturally reverent prenatal, postpartum and birth care.
Our country's history of racially unjust wealth distribution means people of color lack access to the capital needed to start birth centers. Right now, more than 80 percent of birth centers are for-profit entities that were started through owners' personal savings, loans, or family gifts. Based on data BCE has generated — where none existed — we estimate that less than 5 percent of community birth centers are led by people of color. While these numbers are estimates, they make clear that the need for birth centers in communities of color far outstrips the availability.
Our health-care system was not designed with equity at the center—in fact, it was originally designed to the full exclusion of Black, Indigenous, and people of color. By contrast, community birth centers are designed to reflect the stories and dreams and heal the frustrations and traumas of people and families who are usually not centered in the design of health-care spaces.
Patient-centered care and shared decision-making are hallmarks of midwifery care. As birth centers implement necessary COVID-19 screening and prevention protocols, they are maintaining key elements of midwifery practice that have significant health benefits, like allowing support persons to be present at births and keeping newborns and birthing parents together to support breast and chestfeeding success. Moreover, community-based birth centers, especially those led by people of color, honor and respect cultural and spiritual traditions that are essential in times of crisis.
Using evidence-based models of care and trained professionals, we can increase safe birth options for all our children and grandchildren. Today's babies—and tomorrow's generations—cannot wait.
Birth Center Equity Resources
Donate today to make sure every community has access to birth center care.